Welcome to Independent Opportunities
Independent Opportunities is a human services company committed to providing high quality supports and services to individuals diagnosed with developmental disabilities. As a certified provider of Supports for Community Living supports and services with Kentucky's Cabinet for Health and Family Services, Independent Opportunities offers individuals we support an opportunity for personal growth in an environment that promotes personal dignity and personal worth.
Independent Opportunities provides services in London, Richmond, Berea, Columbia and surrounding areas to each of these locations. Independent Opportunities offers small town comfort with quick access to high quality medical facilities, shopping centers, recreation areas, and fitness centers.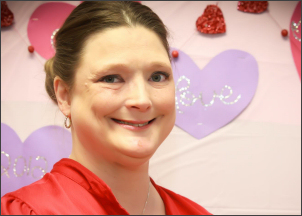 Learn more About Independent Opportunities
Independent Opportunities was founded in the late 1990's in London, Kentucky under the name of Forever Care, Inc. When Mr. Harvey arrived very shortly after the start-up of the organization to assume control of the company's operations, the organization decided to operate under a name that better fit community supports and services.
(606) 877-9209 | Phone
(606) 877-1770 | Fax
400 South Main Street
2nd Floor
London, KY 40741